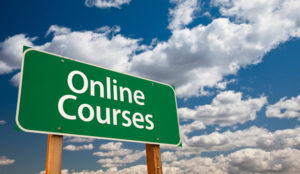 I'm excited to announce the launch of three new Prime Ski Racing online courses for racers, coaches, and parents: Prime Ski Training 202: Total Preparation for Maximum Performance, Prime Ski Coaching 404: Psychology of Training Champion Ski Racers, and Prime Sport Parenting 505: Raising Successful and Happy Athletes, all offered on-demand and self-paced to fit into the busy lives of racers, coaches, and parents. And now, every course comes with a detailed workbook filled with summaries of each class and exercises that can be completed during or after each class.
Prime Ski Training 202 shows racers how to:
Have a healthy attitude that keeps you motivated through the inevitable ups and downs of training.
Use mental training in your conditioning program.
Maximize your on-snow training efforts.
Incorporate mental training into your on-snow training.
Transfer your training gains to fast skiing in races.
Prime Ski Coaching 404 provides coaches with a foundation of knowledge and practical tools about the impact of the mind on training their racers. Here's what coaches will learn:
Develop a team culture based on healthy values, attitudes, and goals.
Create a vocabulary to weave mental training into the fabric of your overall training regimen.
Implement a 'gym routine' that ensures maximum effort and begins to strengthen your racers' mental 'muscles.'
How to make mental imagery an essential part of your weekly training program.
How to use mental tools, such as imagery, routines, breathing, and focusing, in your racers' on-snow training.
How to manage the emotional challenges of training and racing.
Prime Sport Parenting 505 shows ski racing parents:
Three pillars of successful and happy athletes.
Five attitudes for athletic success.
How to send the right messages to your children.
Dos and don'ts for sport parents
And don't forget the original course in my six-part series of online courses, Prime Ski Racing 101: Train Your Mind like a Champion, now reformulated to six classes and with its own workbook
Team and staff discounts are available.